In the depths of the blue Mediterranean Sea, coral, the true red treasure of this town, abounds. Corals are colonial species with hard skeletons looking to us like compact red tree-like organisms.
They are often anchored on the seabed, although in the Gulf of Alghero they have also been found on amphorae, sunken boats, ancient cannonballs or fishermen's pipes that fell into the sea. Poor light levels, relatively high salinity and calm, clear waters are ideal conditions for the Corallium Rubrum to grow and survive as long as possible.
Corals are currently classified as species of animals within the Anthozoa class. Experts refer to them as Octocorallia because they include polyps having eight thin, mobile tentacles with pinnules, calling to mind tiny white flowers.
These tentacles enable each polyp to capture and filter a wide variety of small organisms floating in the surrounding seawaters. Polyps' feeding, therefore, depends on spatial and temporal distribution as well as on hydrodynamic conditions.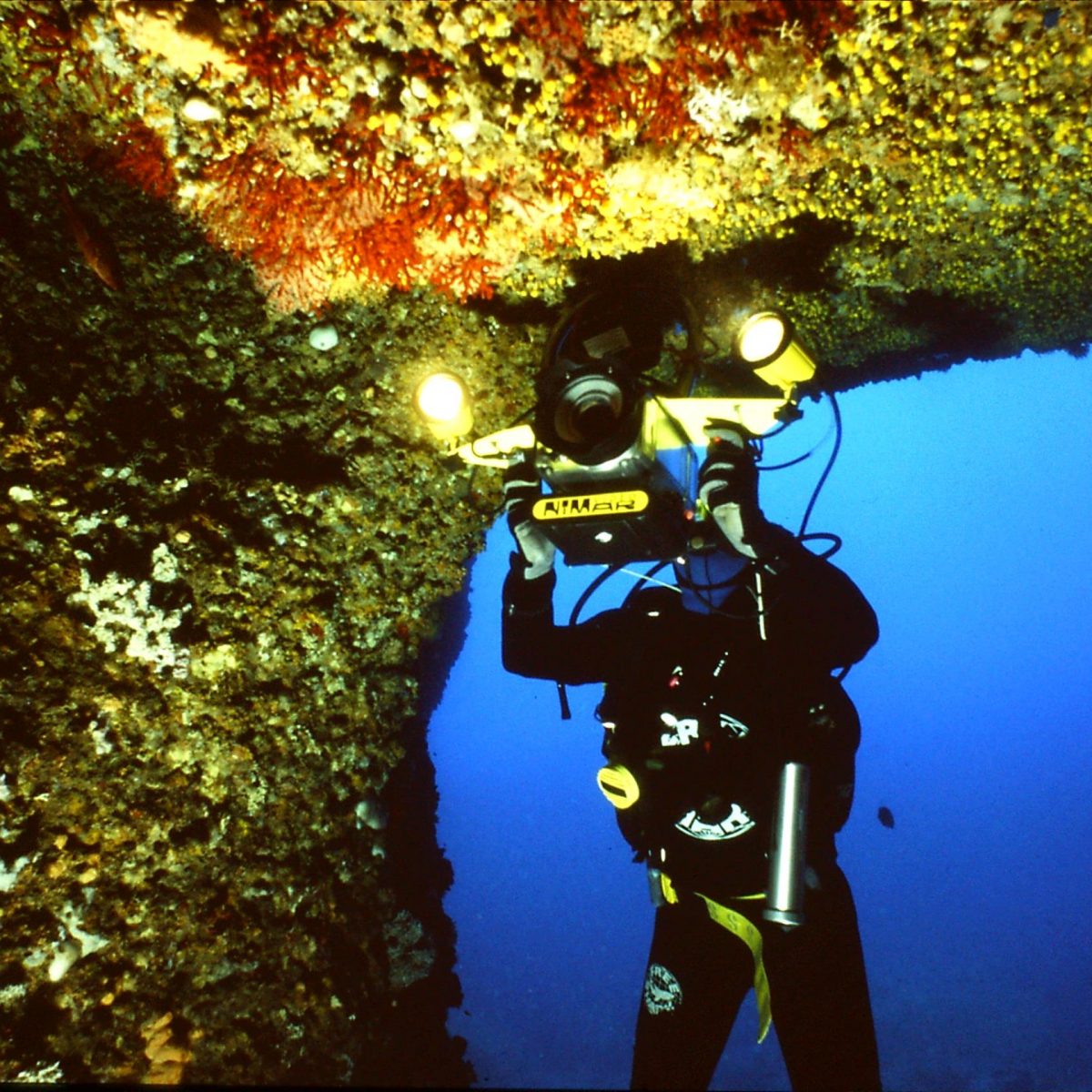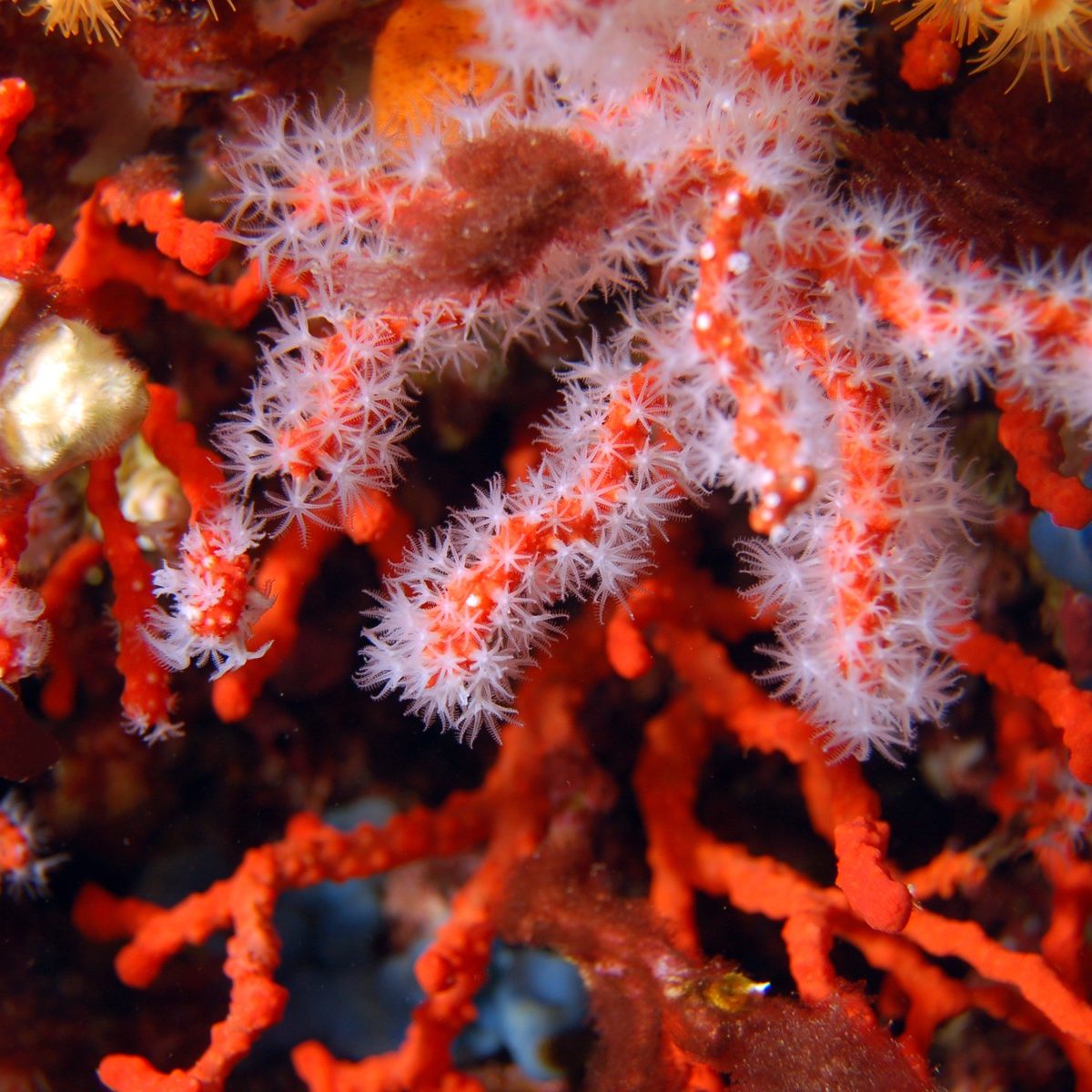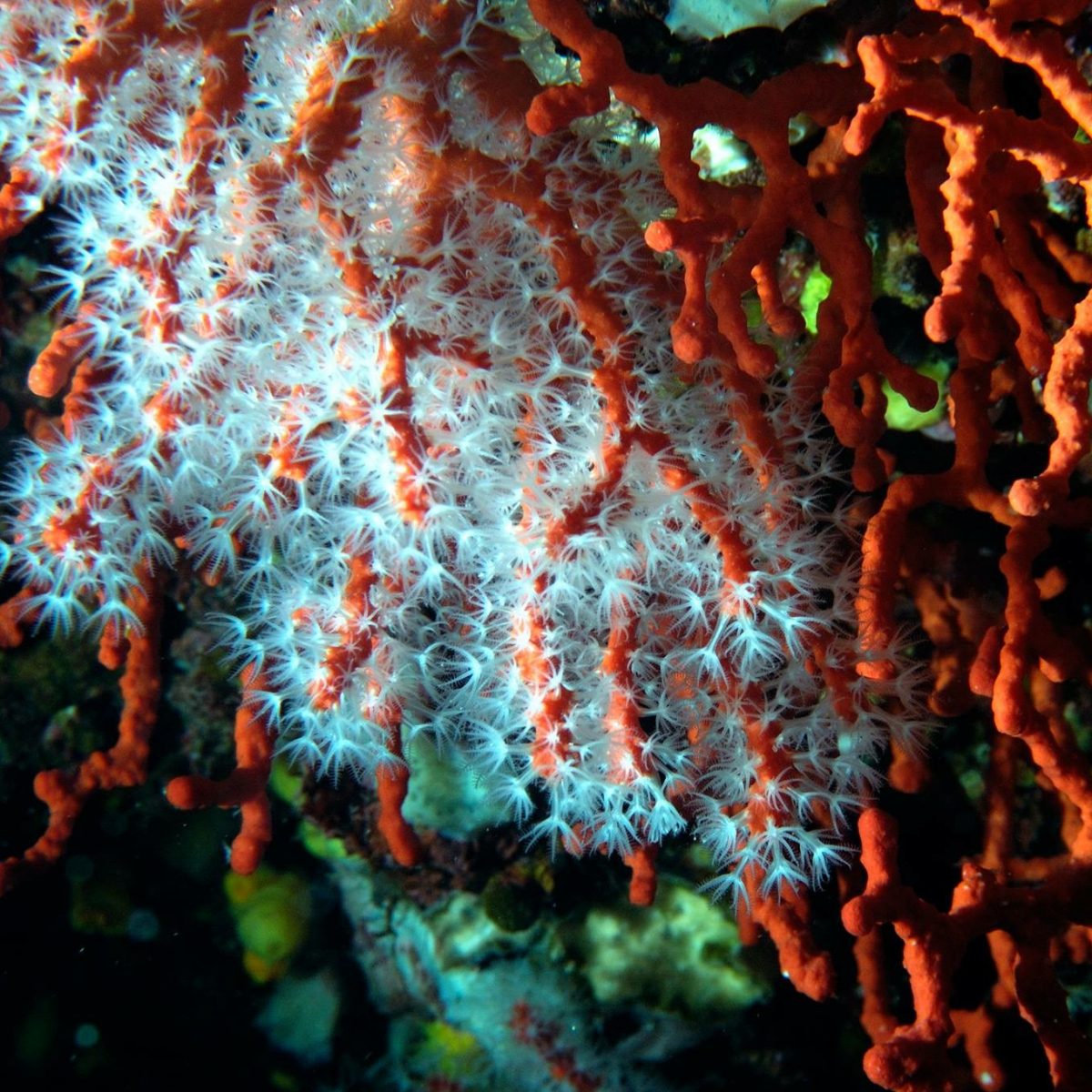 16th century

In 1600, Filippo Finella, a Neapolitan alchemist and astrologer, states with great certainty, that the coral plant or stone belongs to the animal kingdom. He is not taken seriously by his contemporaries and is mocked him for his claims.

19th century

In 1816, J.B.P.A. Lamarck is the first scholar to record the original species of red coral as "Corallium Rubrum".

19th century

In 1864, the first complete work on coral species: Histoire naturelle du corail is published by F.J.H. de Lacaze-Duthiers.

20th century

n 1972, M. Vighi affirms that red coral, like many other Octocorallia, is a gonochoric species, with internal fertilisation; 10-15 days after fertilisation the planulae are released.

20th century

In 1979, S. Weinberg asserts that the microscopic planulae tend to settle at short distances from adults. According to Vighi and Weinberg, red coral is an iteroparous species with internal fertilisation and larval development.

20th century

In 1984, J.G. Harmelin records a coral growth rate of about 4-6mm per year.

20th century

In 1986 M. Garcia Rodriguez & C. Massò remark that in order to calculate the age of coral colonies correctly, basal diameter must be taken into account.