The Archaeological museum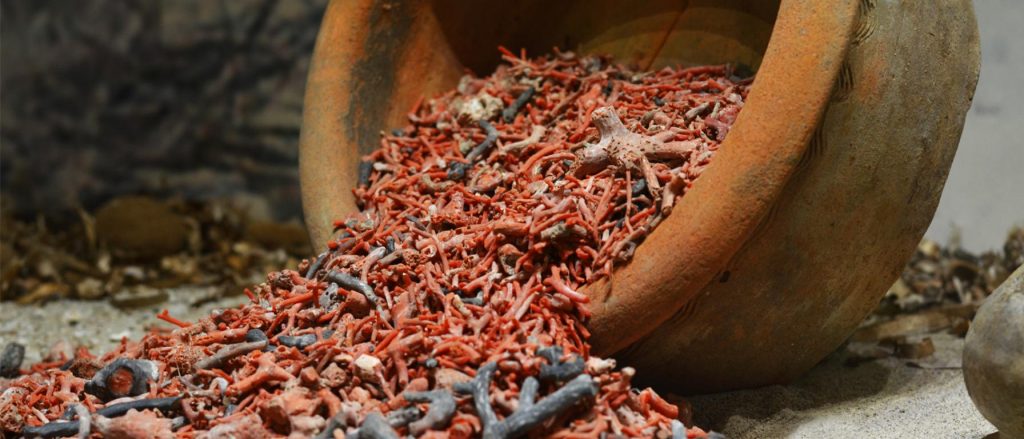 In one of the City Museum's showcases there is also a reconstruction of the seabed where the medieval wreck of Capo Galera, dating back to the XII-XIII century, was uncovered. 
The boat's cargo, as seen from the remains found at sea, contained for the most part amphorae, cordage and vegetable weaves, and parts of Islamic jars. According to the reconstructions, the boat must have been moored in the inlet of Capo Galera when it was sunk by an unexpected, violent storm. 
In the area around the wreck, a large number of twigs of rough coral were also recovered, although it is not known where they ended up.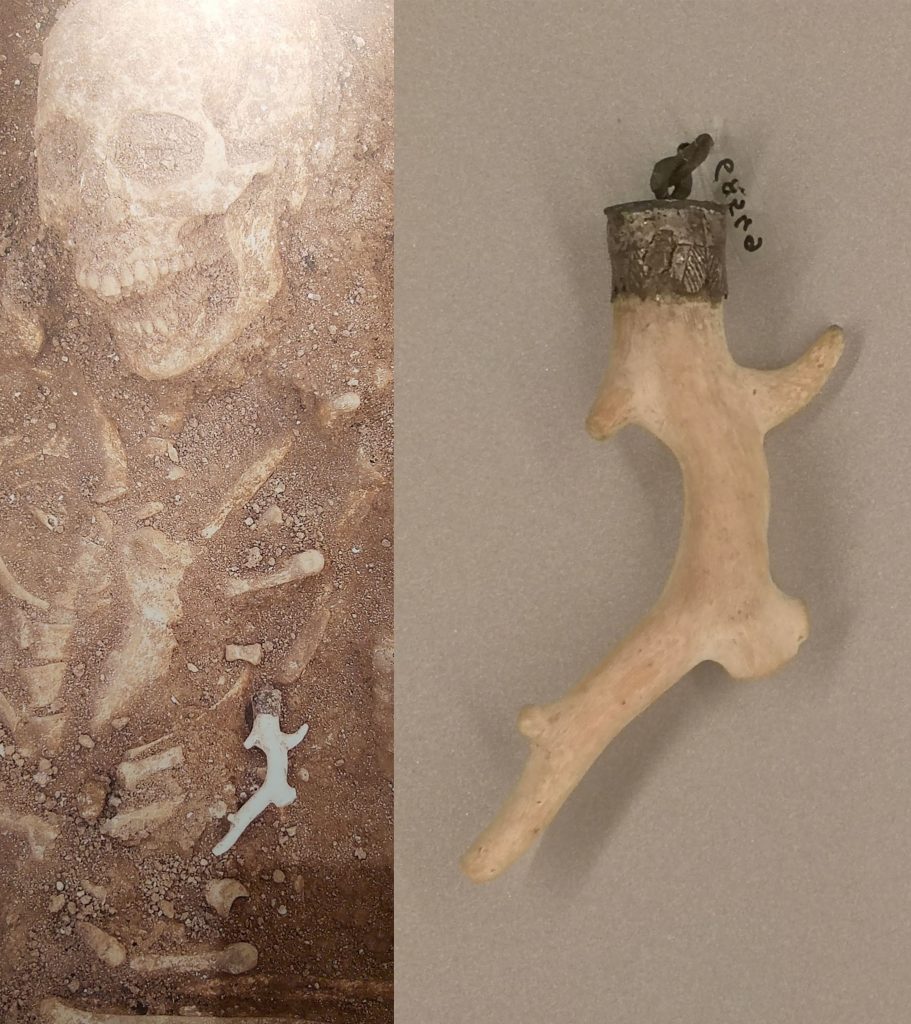 The city's Archaeological Museum also houses coral artefacts. Many varieties of coral exist in nature; while the best known is undoubtedly red coral, various colours including white and pink are also present.
Historical evidence tells us that among the 16th century burial sites in the trenches of the San Michele Cemetery in Alghero, the skeleton of a young woman was found wearing a pendant consisting of a branch of pink coral mounted on an engraved silver capsule. In addition, in another burial site, a small pendant in the shape of a miniature amphorae, also of pink coral, was uncovered.
The Diocesan Museum of sacred art
The sculpture of the Bambinello (Infant) in the collection of Alghero's Diocesan Museum of Sacred Art was originally housed in the Church of San Michele.
The wooden sculpture measures 38 cm and falls under Sicilian craftsmanship. Based on stylistic data it is assumed to date from the 19th century. 
The work portrays the Infant Jesus lying down, with his arms stretched forward and wearing a white robe embellished with red coral jewels encapsulated in gold.
It is easy to believe that in the past, coral and various ornamental jewels applied to simulacra held a magic-apotropaic symbolism. 
Necklaces, amulets and talismans enriched with this red gold were considered in popular culture to be effective objects against the evil eye and bad luck.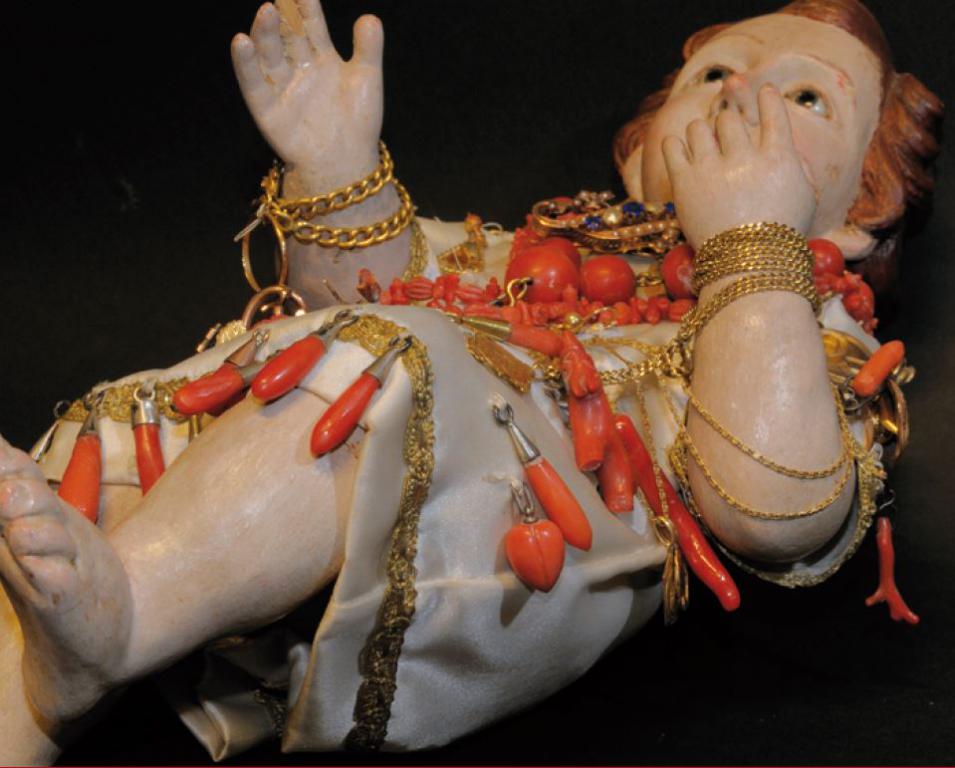 This ornate goblet, of golden copper and silver, is encrusted with dots, dashes and swirls of precious coral.
It was uncovered in the Church of San Michele, as were other seventeenth-century sacred articles of Sicilian craftsmanship.