The Corallium Rubrum Trademark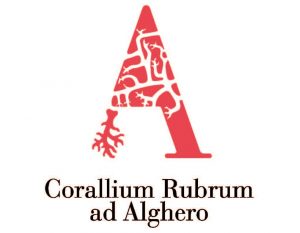 For some years now, the Municipality of Alghero has awarded the Quality Label Corallium Rubrum, a trademark that certifies and guarantees the uniqueness of the product.
In fact, the brand identifies and distinguishes the artisan and commercial activities that produce or sell products made with real Mediterranean coral and pledge to guarantee the quality of their products through a series of strict checks.
In 2017, an Association of craftsmen and merchants licensees of the trademark was established in the city, with the aim of highlighting the importance and value that coral represents for Alghero and beyond.
In the city Corallium Rubrum is sold in certified sales points:
Gioielleria Marti di Giovanni Fabio Marti & C. S.a.s.

,

Via Carlo Alberto 11/12

De Filippis Nicola, Via Carlo Alberto, 23

Laboratorio Orafo Costa Roberto, Via Gilbert Ferret 100

Oro rosso srl, Via Carlo Alberto 24 Via Roma 41

Bottega Artigiana S.A.S, Via Roma 89

Marina Elvira Ferraro, Via Lido 55

Ichnos, Via Gilbert Ferret, 71-75

Gioielleria Placidi 2.0 BI.UP.CI. SRLS, Via Mazzini 3

La Corallina Di Simula Francesco, Via roma 81

Gioielleria Orafart srl, Via Gilbert Ferret 89

Mura Sandra snc & C., p.zza Civica, 39

Giovanni Piga, via Carlo Alberto 55

La Nassa, via Carlo Alberto 18

Gioie di Sardegna, P.zza Civica 1

Il Talismano di Niolu Carmen e Niolu Laura S.N.C, Via Gilbert Ferret  108

Pepe Ciro Gioielli del mare, Via Carlo Alberto 1
Some jewels are exhibited in one of the museum's rooms and while strolling through the streets of the old town you can visit the brand's historical licensee shops and ateliers.